Recycle the rain with rain barrels
The average roof (1000 sq. ft.) will collect over 650 gallons of water with just 1 inch of rainfall. So even 1/8 inch of rain could refill an empty rain barrel.
Rainwater can be collected off the roof by rain gutters and directed into rain barrels. There the water can be stored and used for many non-potable uses such as watering your lawn or the foundation around your home.
Reasons to Have a Rain Barrel at Home:
Keeps water out of storm and combined sewer systems
Protects our rivers, lakes and streams from runoff pollution
Controls moisture levels around the foundation of your home
Provides oxygenated, un-chlorinated water to plants
Directs overflow to where you want it to be
Reduces water and wastewater bills
Conserves water in the summer months when demand is the highest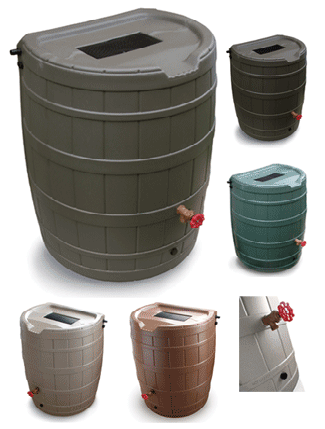 Specifications
10 year UV protected material
Partially recycled content
Dual spigot access locations
Linking kit included, connect two
or more rain barrels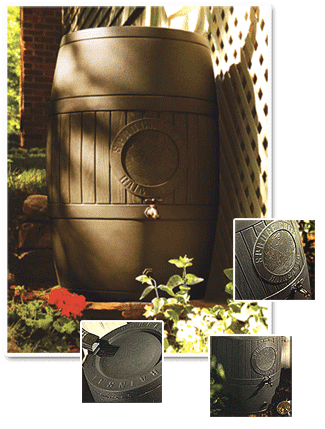 Specifications
54 gallon capacity, 36″ tall by 23″ round
Fully assembled for easy set up
Over 20 pounds of UV protected plastic, partially recycled
Solid brass threaded spigot
Rigid aluminum intake screen prevents entry of debris and insects
High volume automatic overflow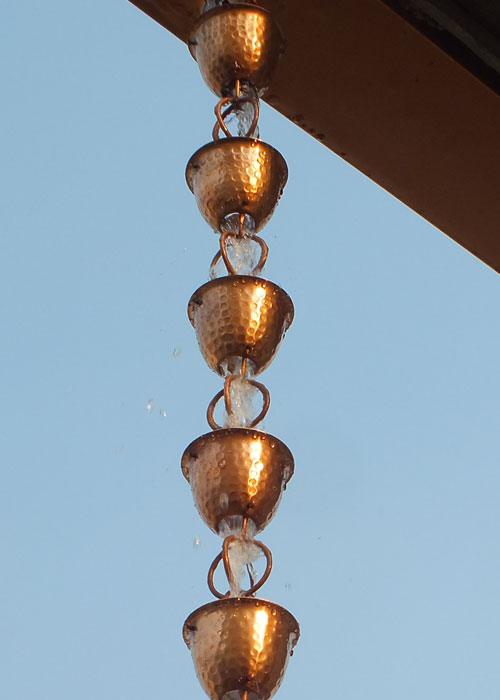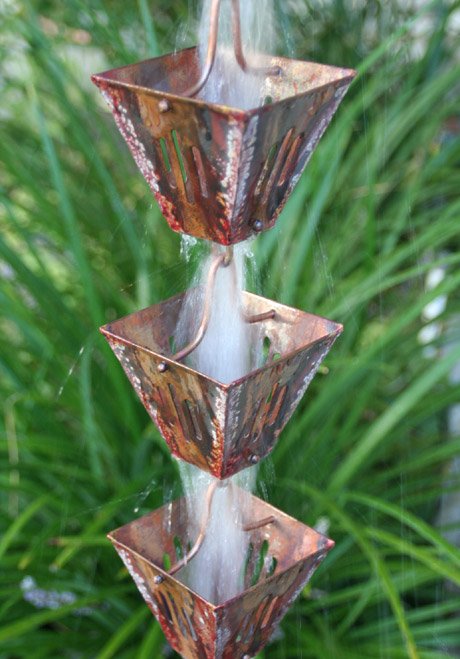 Rain chains are a beautiful and functional alternative to traditional, closed gutter downspouts. Guiding rain water visibly down chains or cups from the roof to the ground, rain chains transform a plain gutter downspout into a pleasing water feature. From the soft tinkling of individual droplets to the soothing rush of white water, they are a treat to listen to.
Rain chains come in many designs that are mainly constructed using copper or aluminum. We can provide most rain chain designs you see here.